---
Osservatorio Completo
1999/2000
2001
2002
2003
2004
2005
2006
2007
2008
2009
2010
2011
2012
2013
2014
2015
2016
2017
2019
2020
2021
2022

_Osservatorio P2P di Unamanolavalaltra. 2018

_Storia del FILE SHARING MUSICALE attraverso il "dono della sintesi" dei titoli di testa.

Si ringraziano gli autori di Punto Informatico.


Gennaio 2018, Aprile 2018, Maggio 2018, Giugno 2018, Megaupload, Kim Dotcom, Nuova Zelanda, HD Vinyl, R. Kelly, Spotify, YouTube Premium, YouTube Music, Italia, Facebook, Lip Sync Live, Amazon Prime Music, Instagram, Musical.ly.




Agosto 2018, Settembre 2018, Ottobre 2018, Musical.ly, TikTok, Apple-Shazam, TNTVillage, TNTRip, Apple Music, Led Zeppelin, AGCM (AutoritÓ garante della concorrenza e del mercato), TicketOne, Streaming, Pirateria, Netflix, Prime Video, Spotify for Podcasters, IFPI (International Federation of the Phonographic Industry), Asaii.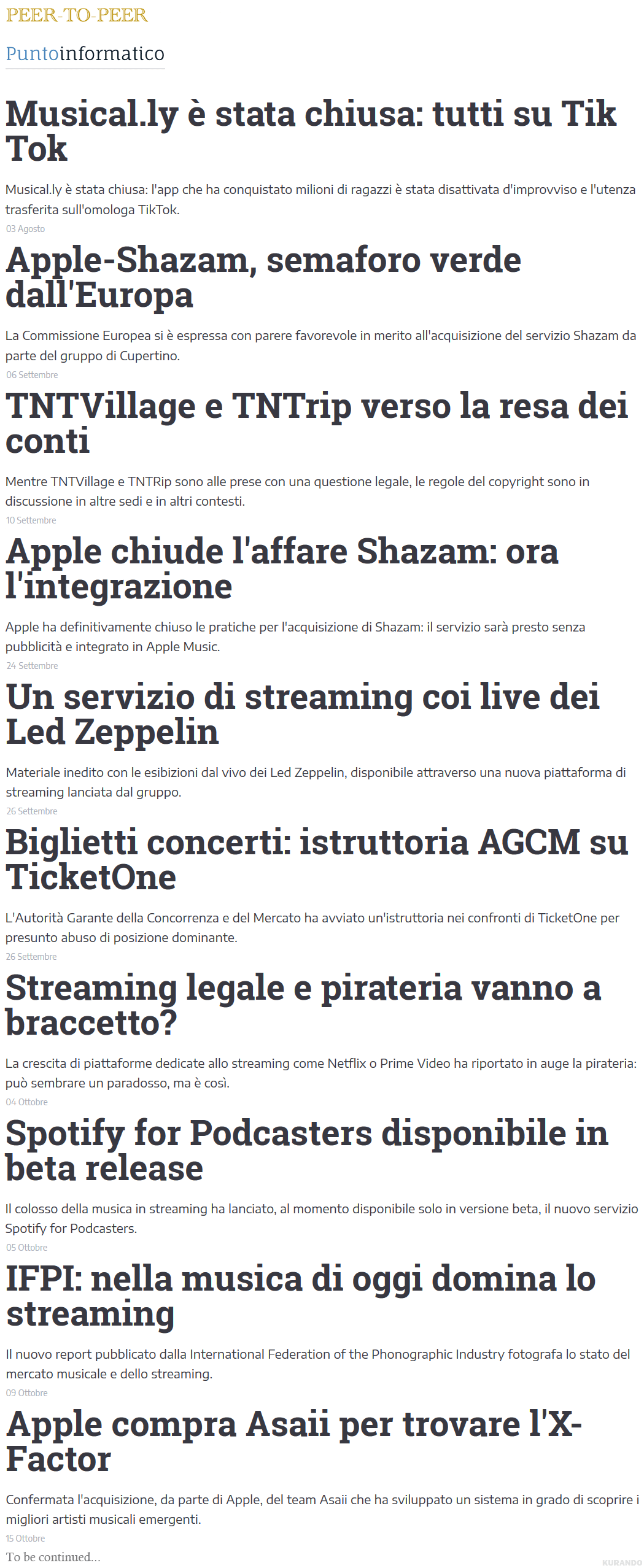 Ottobre 2018, Novembre 2018, Dicembre 2018, Winamp, Spotify, Wear OS, Smartwatch, Antitrust, SIAE (SocietÓ Italiana degli Autori ed Editori), SoundReef, Google, Content ID, Apple Music, Alexa, Amazon Echo, Bose Frames, Platoon, Streaming, Wixen.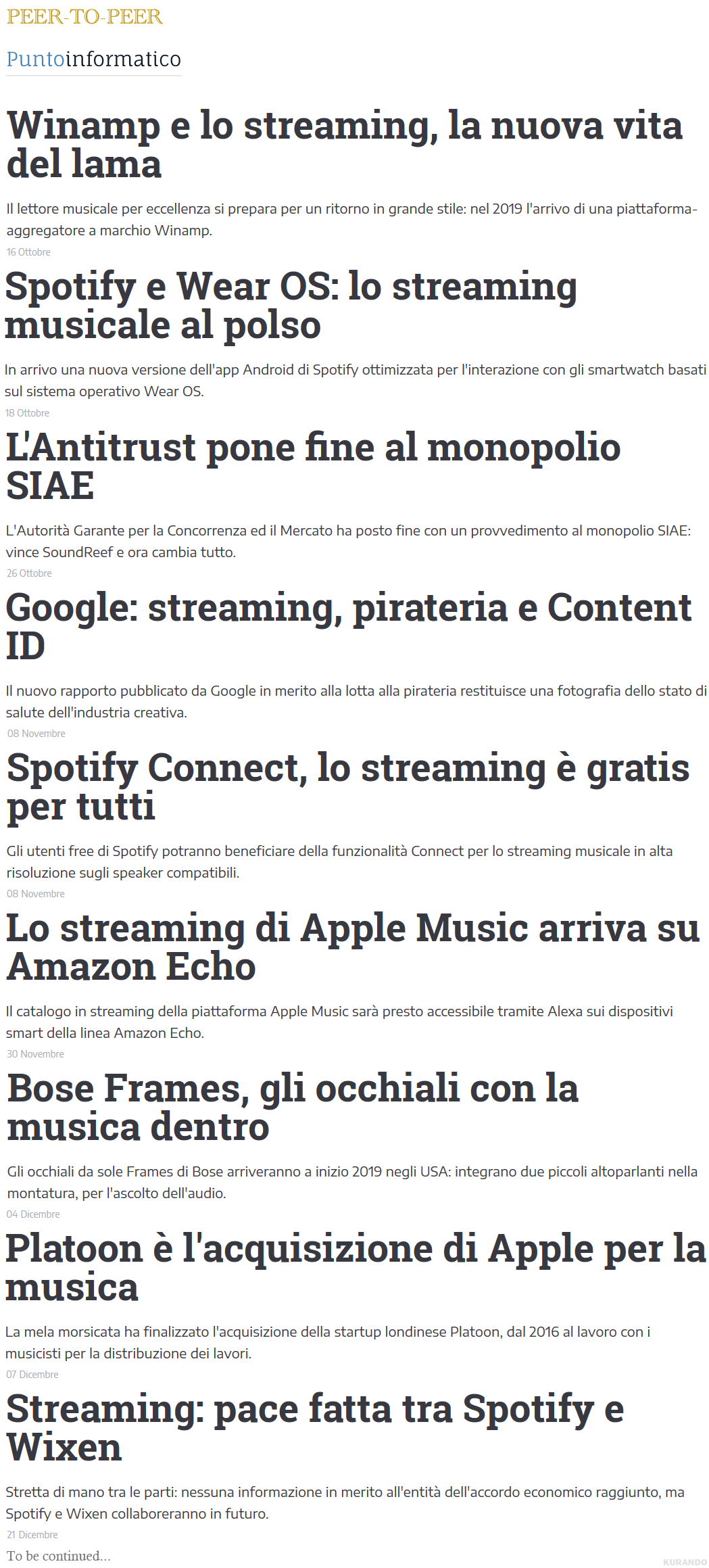 Osservatorio Completo
1999/2000
2001
2002
2003
2004
2005
2006
2007
2008
2009
2010
2011
2012
2013
2014
2015
2016
2017
2019
2020
2021
2022